Rubber compensators "PREMIUM CLASS"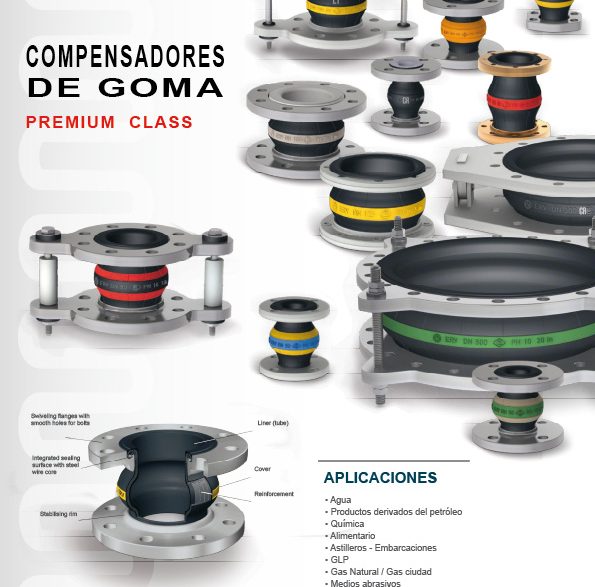 Rubber expansion joints are used for pumping and piping systems to compensate movements, noise and vibration.
This leaflet gives an overview of the different types of expansion joints that Codinor can supply in order to give a solution for each requirement. We remain at your disposal for any questions you wish to make.